Hyper Flow Air Filter For Himalayan
$59.32
Brand: MW Performance
SKU: MWP 003 HIM 410
Availability:

2-3 Days

Ex GST:

$59.32
Suitable For

BS 3, BS 4 & BS 6 / EURO 3, EURO 4 & EURO 5 Models
Himalayan 410
Scram 411
The above Air Flow is tested on Royal Enfield Himalayan 410 Stock Air Filter VS MW Performance Hyper Flow Air Filter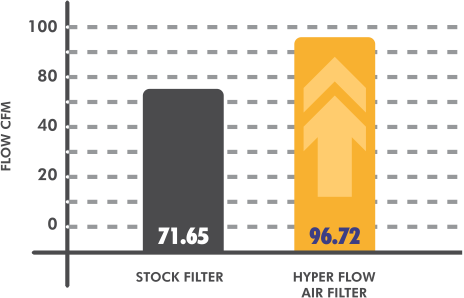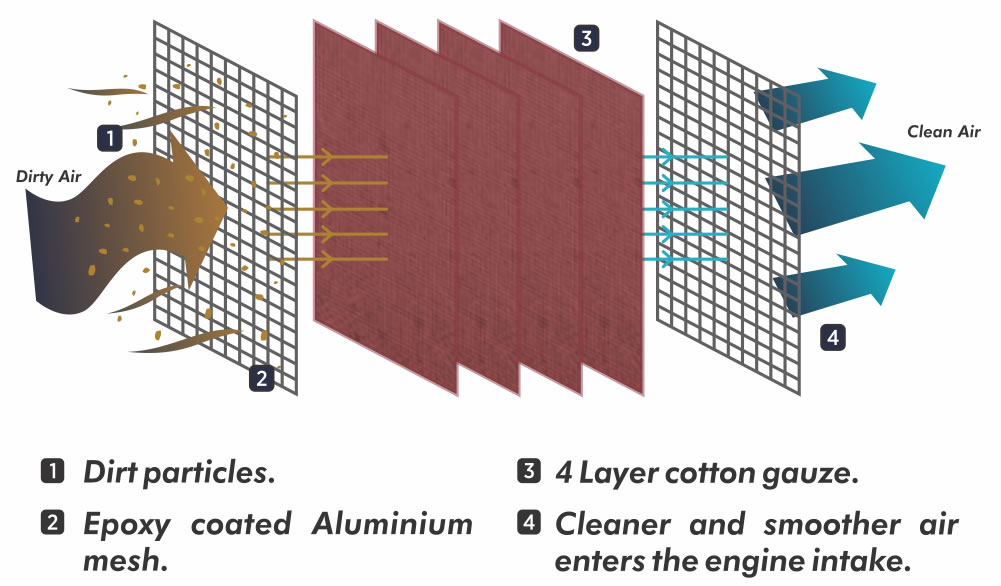 Our Hyper Flow Air Filters are made out of 4 Layer Surgical grade cotton Guaze sandwiched between epoxy coated Aluminium mesh provided with support pillars for Superior Strength & Durability for Lifetime, and to ensure the best filtering efficiency @ 99% + with increased power and torque.
Benefits of using our filters
Factory Pre-Oiled Air Filters
Increased Throttle response
Direct stock replacement
Optimum filtering efficiency
Extensively tested on all terrians
Designed with support pillars for best durability
Eco-Friendly product
Air Flow Process
Dirty and turbulent air enters the filter.
Our Hyper Flow Air Filter is pre-oiled with special lubricant which creates static charge and attracts dust particles down to 5 microns.
As a result cleaner and smoothened air enters the Engine Intake.

Best Durability

Eco - Friendly Product

Hassle Free Installation

Upto 30% Increased Air Flow than Stock Filter

Lifetime Replacement Warranty

Extensively Tested on All Terrains

100% Organic Cotton as Filtering Media
Suitable For

BS 3, BS 4 & BS 6 / EURO 3, EURO 4 & EURO 5 Models
Himalayan 410
Scram 411
pdf
Air Filter Cleaning Instruction
air-filtercleaning-instruction.pdf